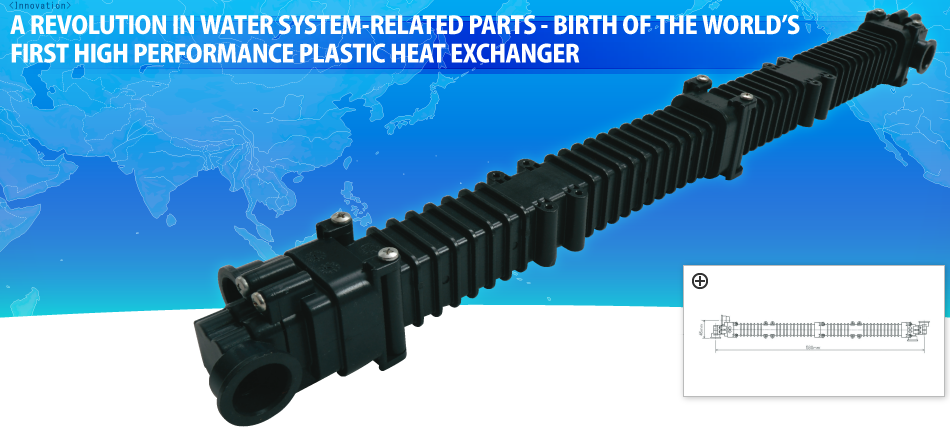 A REVOLUTION IN WATER SYSTEM-RELATED PARTS - BIRTH OF THE WORLD'S FIRST HIGH PERFORMANCE PLASTIC HEAT EXCHANGER
Japan's pro water system-related parts "craftsperson team YJS Group" are the only ones
to have successfully developed high performance plastic heat exchanger ready for practical use.
The Eco Heat Exchanger-DY, which is of the latest design, is highly functional,
environmentally friendly, and low cost,
defying the conventional wisdom of the world's air conditioning,
hot water supply, and heating industries.
Eco Heat Exchanger-DY
The world's first heat exchanger
made with a metal/resin hybrid material.
Dimensions